Soprano Julia Sophie Wagner grew up in Munich but has been calling Leipzig her home for quite some time now. She was born in a family, where music aways played an important part, both professionally and in private. Raised in the musical tradition of Johann Sebastian Bach, the interpretation of his work is what she is especially known for.

Musical categories is what Julia is trying to avoid at all times. She feels at home with baroque music as well as with the great works of the classic and romantic period. Her debut at the Kennedy Center Washington, where she performed her first Beethoven "Missa Solemnis" was voted "Kennedy Center event 2014" by Washington Life Magazine. At the same time she has great interest in contemporary music, especially in the challenge of bringing together complex musical content and direct emotional access. Chamber music with the great possibilities of direct communication within the ensemble as well as with the audience, and in this genre especially art song, has a special place in her repertoire. In the past years Julia has brought to life numerous programs and projects, oftentimes together with the renowned pianist Eric Schneider.
After some years of abstinence for family reasons, Julia will be heard and seen on the opera stage more often again in the near future; in the 2019/20 season she will be singing Pamina in a new production of Mozart's "Magic Flute" at the Leipzig Opera.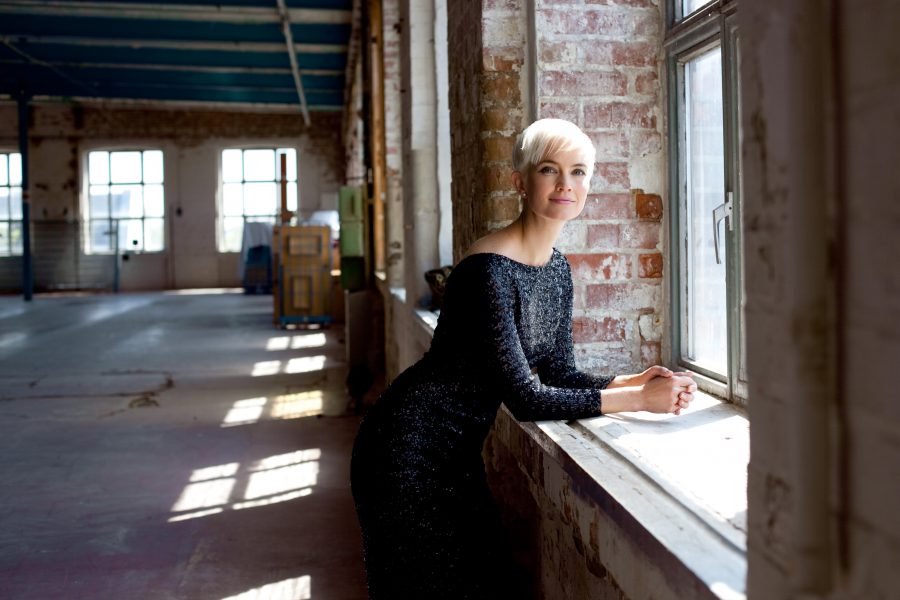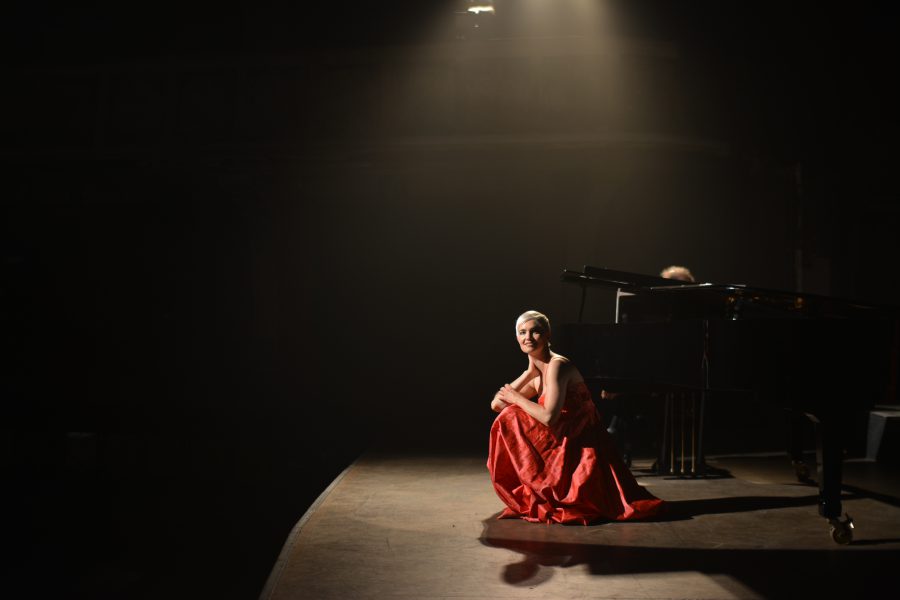 Antonín Dvořák: Requiem Graduale (Excerpt) Bachchor Karlsruhe, Leitung: Christian-Markus Raiser

Antonín Dvořák

Joseph Haydn: Die Schöpfung Auf starkem Fittiche (Excerpt) Merseburger Hofmusik; Leitung: Michael Schönheit

Joseph Haydn

C.P.E. Bach: Magnificat Quia Respexit Humilitatem (Excerpt) Ensemble Tafelmusik Toronto; Leitung: Gotthold Schwarz

C.P.E. Bach

Giovanni Bononcini: Camilla Fate, the more (Excerpt) Elbipolis Barockorchester

Giovanni Bononcini

Giovanni Bononcini: Camilla Dangers everywhere (Excerpt) Elbipolis Barockorchester

Giovanni Bononcini

Ludwig van Beethoven: Missa Solemnis Benedictus Prague Philharmonia, Leitung: Roland Kluttig

Ludwig van Beethoven

Johann Sebastian Bach: h-Moll-Messe Domine Deus (Ausschnitt) Nicholas Phan, Tenor, Bachkollegium Stuttgart; Leitung: Helmuth Rilling

Johann Sebastian Bach

Georg Friedrich Händel: Saul Fell rage and black despair Bachkollegium München, Leitung: Hansjörg Albrecht

Georg Friedrich Händel